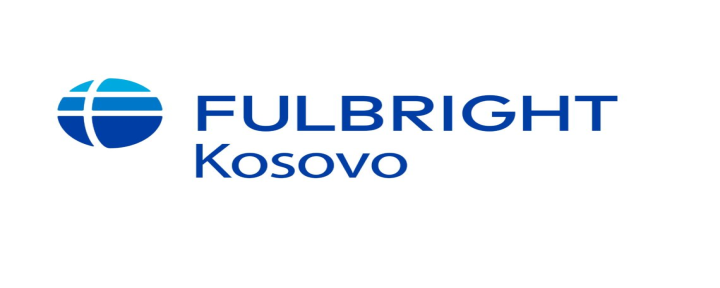 Applications for the Fulbright International Student Program in the United States (master's degree) for the 2022-2023 academic year are opened
The Fulbright International Student Program brings citizens of other countries to the United States to study for Masters degrees at U.S. universities. Many foreign grants from Fulbright are early career professionals who will return to take leadership positions in their home countries, often working in the public sector including government or universities.
Please read all instructions and information carefully.
Application deadline: 31 May 2021.
This program is jointly funded by the US Department of State and the Government of Kosovo.
Eligibility requirements:
• Completed university degree (university);
• Proficiency in English at a level sufficient to undertake postgraduate study in the United States;
• Citizenship of Kosovo or permanent residence in Kosovo. (Please note that U.S. citizens and lawful permanent residents are not eligible to apply);
• Most fields of study are acceptable, with the exception of medical studies (although public health and global health are acceptable).
Instructions:
• Applications must be completed in English and submitted online at https://apply.iie.org/ffsp2022;
• Each page of the following application carries its own instructions, which must be read carefully;
• Each question must be answered completely and carefully. Please limit your answers to the space provided;
• Completed applications must be submitted online by May 31, 2021;
• Incomplete applications will not be considered.
Standardized tests:
Applicants are not required to take the TOEFL test before being admitted to the program. Once an applicant has been selected as a lead or alternative candidate, he / she will be required to take the official TOEFL test and receive instructions on how to apply. The TOEFL test is an admission requirement at all US universities for applicants whose first language is not English.
Please note that some finalists may also be required to take the GRE or GMAT, depending on their field of study, which will be considered for admission to a US graduate program.
Other important information:
Changing plans: You must notify the US Embassy immediately of any changes to your academic status or future plans once your application has been submitted.
A complete application includes:
• An online application form (do not submit a hard copy to the US Embassy in Pristina);
• A detailed statement of the proposed activity (personal statement and essay on the objectives of the study);
• A detailed CV;
• Three reference letters;
• The following documents must be scanned and attached to your online application. Documents must be scanned to PDF and each scanned document can be no larger than 2 MB;
• A copy of your passport page;
• A copy of the bachelor's degree / diploma and university transcripts (certified English translation or certified copies of the original academic transcript);
• A letter from your employer confirming employment, if you are employed;
• Any optional additional documents.
Eligible applicants must submit their applications online at:
https://apply.iie.org/ffsp2022 no later than May 31, 2021.
Application forms and instructions on how to complete your application can be found at:
https://apply.iie.org/ffsp2022
Application check list
Essay guidelines
For additional information please contact:
Nora Nimani-Musa
Program Assistant
American Councils Kosovo
E-mail: [email protected]