Didactic Center for Teaching Excellence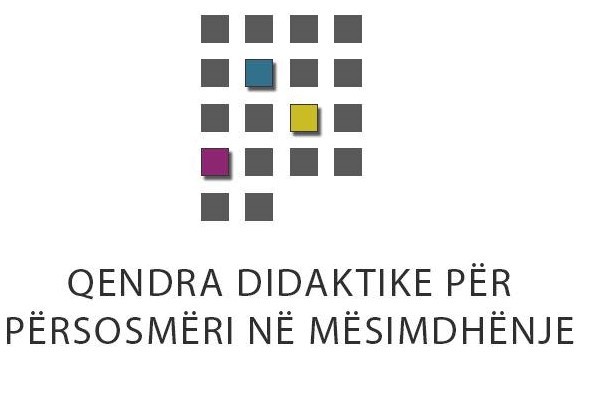 The Didactic Center for Teaching Excellence (DCTE) supports the professional and academic development of the staff of the University "Fehmi Agani" in Gjakova, providing advanced services for a sustainable, transformed and perfected system of teaching, research and leadership.
The DCTE work was based on the individual needs and plans of the academic staff as well as on the needs and plans of the new academic staff. Through the implementation of the philosophy of lifelong learning, DCTE services aim at advancing competencies in the field of teaching, curriculum, leadership, preparation of didactic materials, use of equipment, e-learning, extracurricular programs, teaching related to scientific research as well as linking teaching and research to community work.
The functioning of the DCTE relied on its regulation. The functional structure of DCTE in line with the requirements of the staff and the needs of the University orients the annual activities to support the excellence of teaching. The Center, for the preparations of the new academic year in cooperation with the management of the university, has organized the three-day training for the new academic staff. Also, based on the needs of the new assistants of the Nursing program, a three-day training was conducted in order to prepare the assistants in their practical work.
DCTE activities will continue according to the work plan.
ACTIVITIES:
Minutes of the meeting of the board of QDPM and Management - 19.10.2021



Descriptive report of the tutor students' work
Minutes from the meeting of the Board of QDPM, held on 16.02.2021, at 13.30
QDPM working report for the start of the project "Advancing mechanisms for the development of
of stable academic staff and leadership at the University "
Preparatory training report of the new academic staff 2021/2022
Minutes of the meeting 12.01.2021
Report on the progress of the training "Research Methodology"
The Didactic Center for Teaching Excellence (QDPM) and the Department of Nursing organized training for young assistants in the development of professional practices
"Fehmi Agani University prepares new academic staff for the new academic year, with the concepts of quality teaching, scientific research and management."
QUADIC

University of Gjakova "Fehmi Agani" signs memorandum of understanding with Swiss CARITAS

Lecture by researcher Prof. Dr. Anton N. Berisha
----------------------------------------------------------------
Documents:
The Didactic Center for Teaching Excellence - Three Year Plan (2020 - 2023)
Decision for changing and amending the Decision of the Sttering Council of UGJFA nr. 05/1493 of the date 09.10.2019 for Establishing the Didactic Center in UGJFA
Decision on the establishment of the Didactic Center at UGJFA
Regulation on the principles and working structure of the Didactic Center for Excellence in Teaching at UGJFA