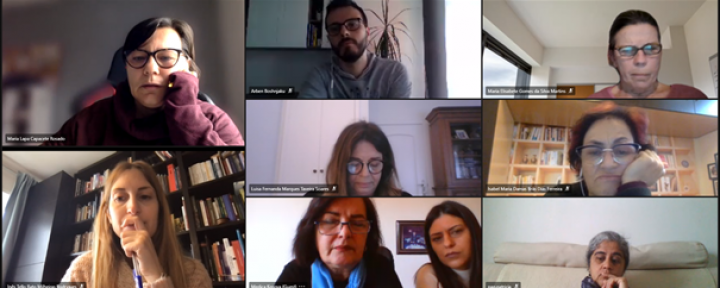 The virtual meeting of the SUSWELL project is held
On Friday, on the 26th of February, 2021, a meeting was held on the Microsoft Teams virtual platform within the SUSWELL project, where the representatives of universities were given opinions on starting and planning the need on what the sector in question really needs help, namely the health sector, so to touch on the key points. The formation of objectives on the project in terms of health was discussed, specifying the basic goal to be achieved through this project.
This virtual meeting was chaired by Ms. Maria Lapa Dapacete Rosado. Representatives of the University "Fehmi Agani" were: Arben Boshnjaku, Rolanda Mula and Denis Spahija, while the presentation on the objectives of our university and local partner Medica Kosova, which took over from the last meeting made by Mr. Arben Boshnjaku, who was approved by the other participants, The clear idea was also specified by presenting the agenda within the period that this project will be developed.
The next meeting with the approval of all will be held on the 26th March, 2021.