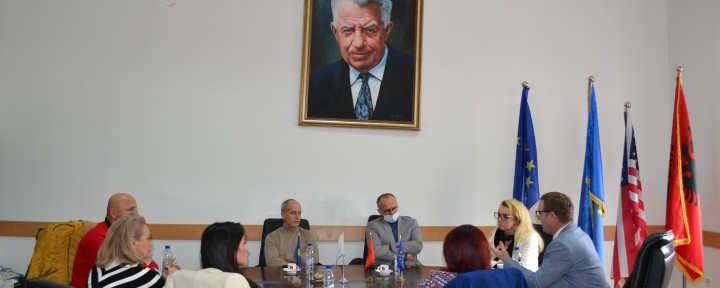 Rector Nimani met with representatives of local institutions
Rector of the University "Fehmi Agani" in Gjakova, Prof. Ass. Dr. Artan Nimani met with employers, with whom he discussed the development of the University.
During the meeting, Rector Nimani informed the participants about the achievements of the University and the UFAGJ processes, thanking all those who contributed to the smooth progress of the University processes. It also offered secure partnerships for liaison projects.
The employers thanked Rector Nimani for the reception and expressed their willingness to contribute to the cooperation with the UFAGJ, offering their full support.
The parties agreed on other important meetings for the University "Fehmi Agani" in Gjakova.