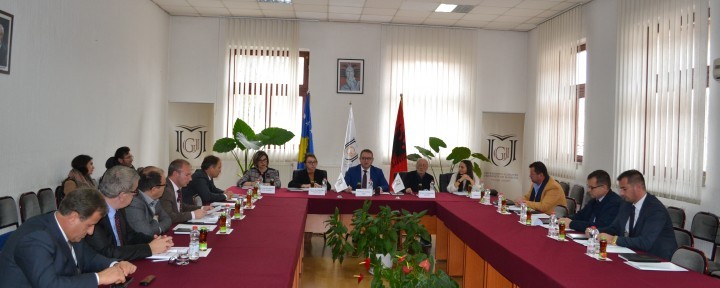 Mayors pledge mutual cooperation with the University of Gjakova "Fehmi Agani"
At the University of Gjakova "Fehmi Agani" was held a meeting with mayors and representatives of municipalities in the Dukagjini region, in order to cooperate between the university and the municipalities in question. The participants were informed about the achievements of the university and the accreditation process, in which the new and current programs are going. The mayors also pledged that their commitment will be unstoppable, in all areas needed by the UGJFA.
By decision of the Rector Artan Nimani, the Mayors in question, will be members of the Board for Entrepreneurship and Innovation within the university.