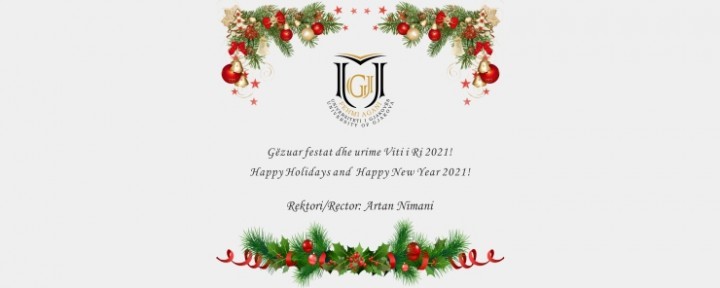 CONGRATULATIONS YEAR 2021!
Dear friends and colleagues,
Dear students, at the end of this year and on the eve of the new year, I would like to thank you for the extraordinary, sincere cooperation and in favor of the development of the University "Fehmi Agani" and higher education in general.
The year 2020 was very difficult. Every primary commitment was aimed at preserving the health of all those who participated in our academic, scientific and public activities, as well as in the realization of a normal learning process. We did it.
In 2021, we will need to find more hope and commitment to do good things as many challenges await us!
Thank you and I wish you health and prosperity for you and your family!
Always be happy!
CONGRATULATIONS Year 2021!
With respect!
Artan Nimani
Rector of UFAGj