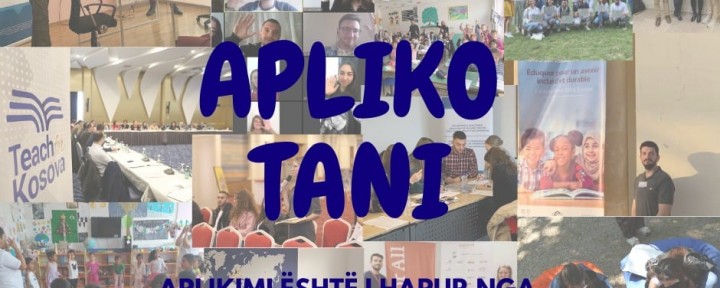 Notice for Fellows Teach For Kosova
The application for the second cohort of Teach For Kosovo is a movement to try to ensure that all students in Kosovo have access to quality education.
The application is opened for:
- Existing teachers with 1-3 years of experience
- Students waiting to graduate by September 2021 - in any field
- Young people under the age of 35 who have a bachelor's degree.
What you can benefit from:
- 2 years of teaching experience
- Mentoring and leadership development
- Continuous training
- Part of the global Teach For All network with over 60,000 alumni.

The application is opened from: the 15th of November to the 15th of December. To learn more about Fellowship and apply, visit:
https://www.teachforkosova.org/beumlhuni-fellow.html?fbclid=IwAR1rur_HAajrBAPWADG7jpgnYr9n92b6FoA0pDGUSKI3Xi38JDyEzARTOtQ