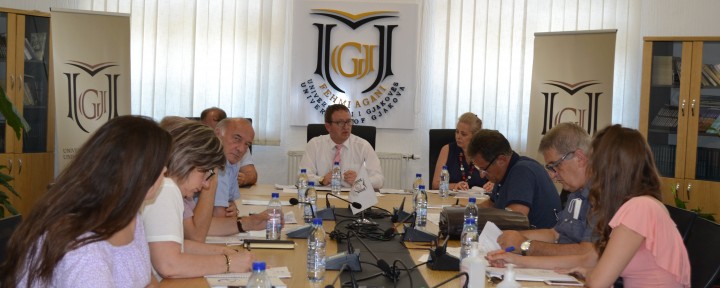 The 32nd meeting of the Senate of the University "Fehmi Agani" in Gjakova is held
In the rectory of the University "Fehmi Agani" in Gjakova, on the 22nd of July, 2021 (Monday), was held the regular meeting of the Senate, chaired by the Rector, prof. ass. dr. Artan Nimani.
In this meeting, 7 agenda items were reviewed. After approving the minutes from the previous meeting, the Senate reviewed and approved the agenda item for making the decision to propose quotas and student competition for the academic year 2021/2022, then approved the formation of commissions for student admission and the formation of review committee for full-time academic staff, continuing to review the point for proposing new accreditation programs.
In the end, the requests and complaints addressed to the Senate were reviewed, as well as various points.